It was Independence day and it was quite abundant cause the flags were flyin' high throughout the neighborhood.
The F15 made its appearance by flying above our humble abode, and it had me jolting right out of bed. So much for sleeping in. It's all good .. cause after all we had a birthday to celebrate.
The day was quiet, we celebrated in our own little way. We had our own little BBQ for two, napped a little, and just piddled.
Nightfall was quickly approaching and it was time to meet up with the fam.
The hat was pulled out of the closet, dusted off, and we went on our way. We got smiles, thumbs up and little smirks from strangers in nearby cars as we were driving through town. Gotta love how funny hats speak a unspoken language to random strangers and they feel the urge to respond. Gotta love the American spirit.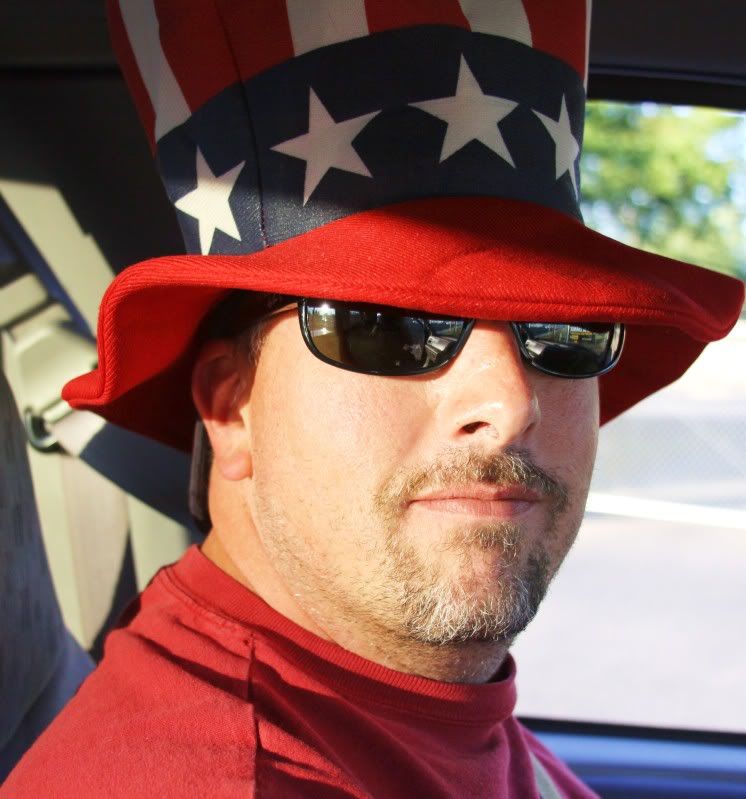 We met up at the familiar parking lot where year after year we pile into the back of our American made cars and trucks, and watch while the kids run around with excitement.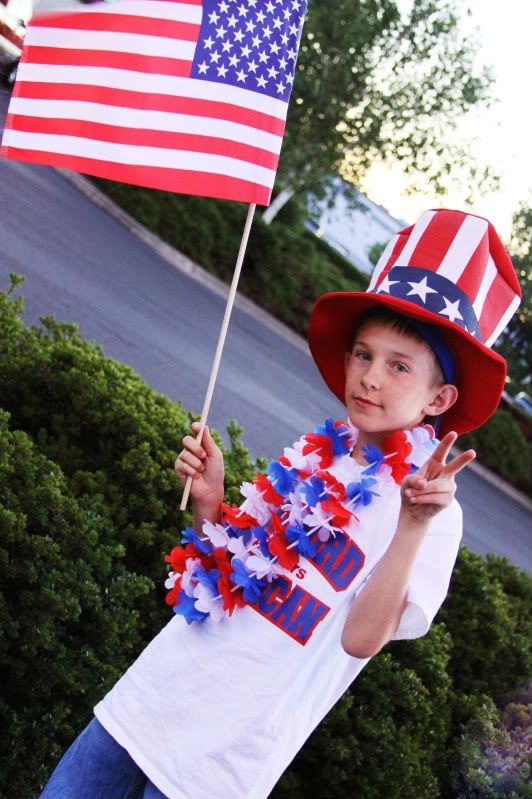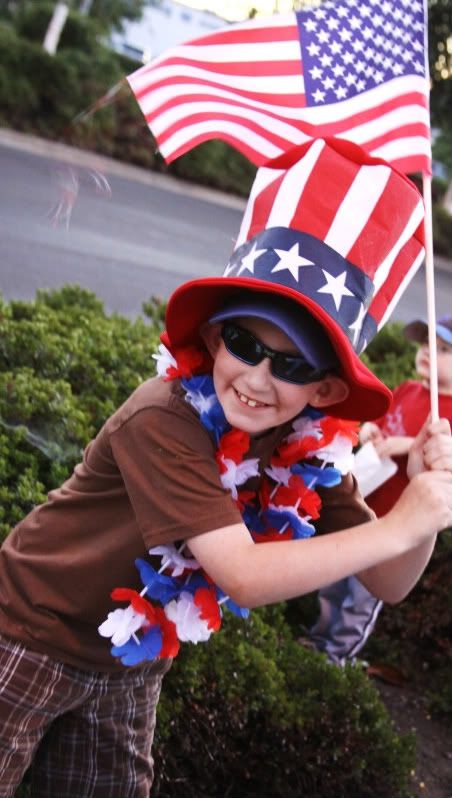 The family was gathering for the big event. All excited and showing their American spirit.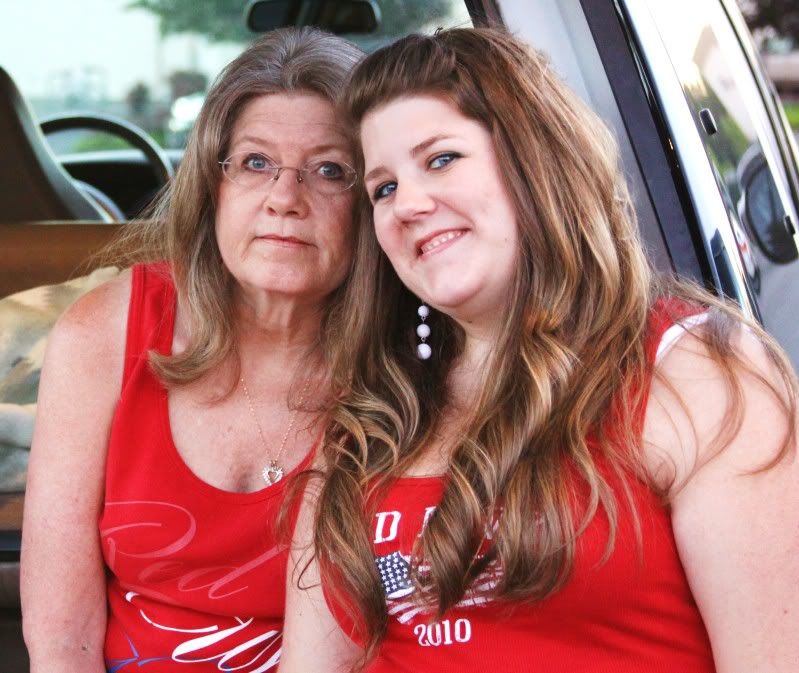 Sasha and Mike joined in on the fun. Hope we didn't scare them away, cause
after all we can get a lil' rowdy.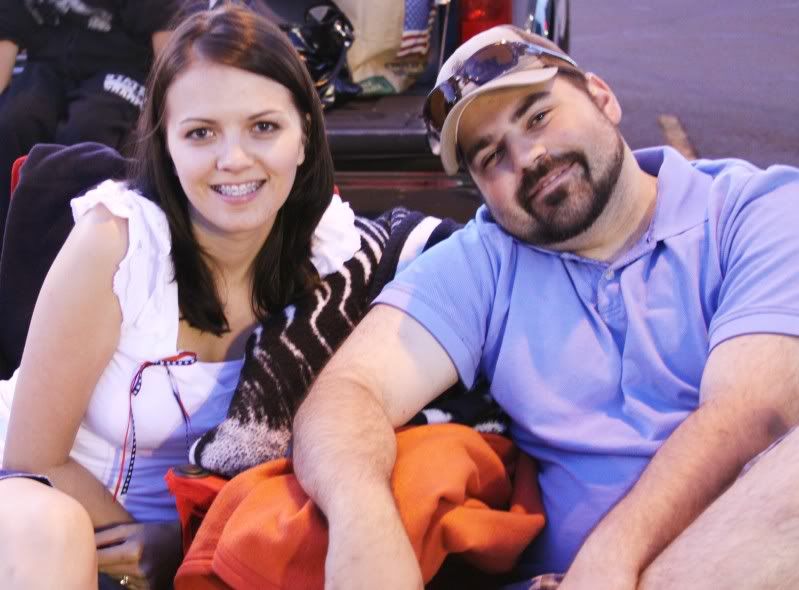 There was popcorn to be had, after all a show was about to start.
The loud booms came, and there were oohs and ahhs.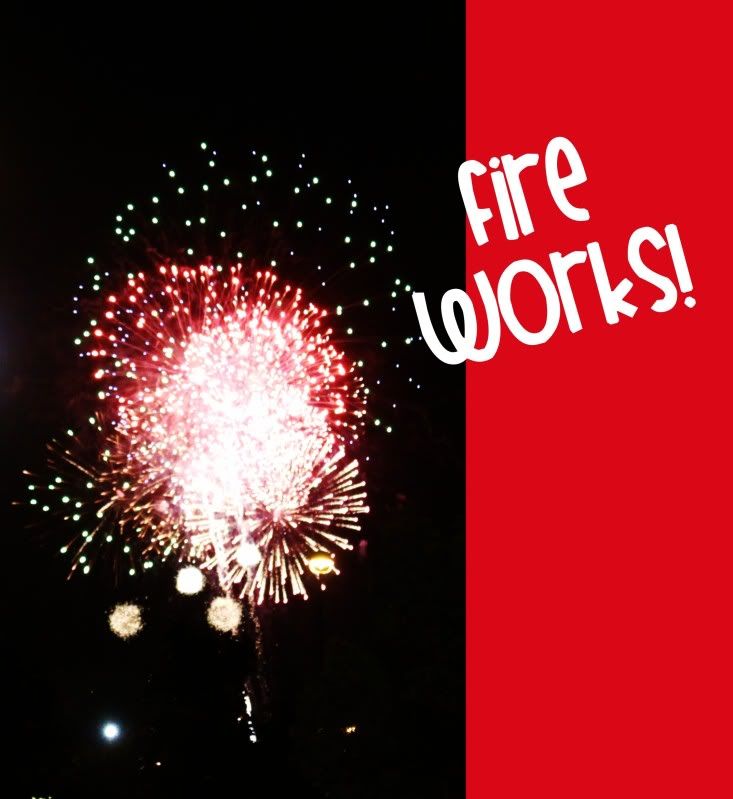 The show came and went too quickly for our liking, but none the less, the sky
was splattered with bright colors indeed.
Bedtimes were ignored, celebrations were had, family & friends were together. This is the American way.
The night ended with no better way then sparklers.
This lil' guy doesn't understand what this day means, but one day he will realize
and he will be thankful to his Daddy and his Papa for helping make our country what it is today.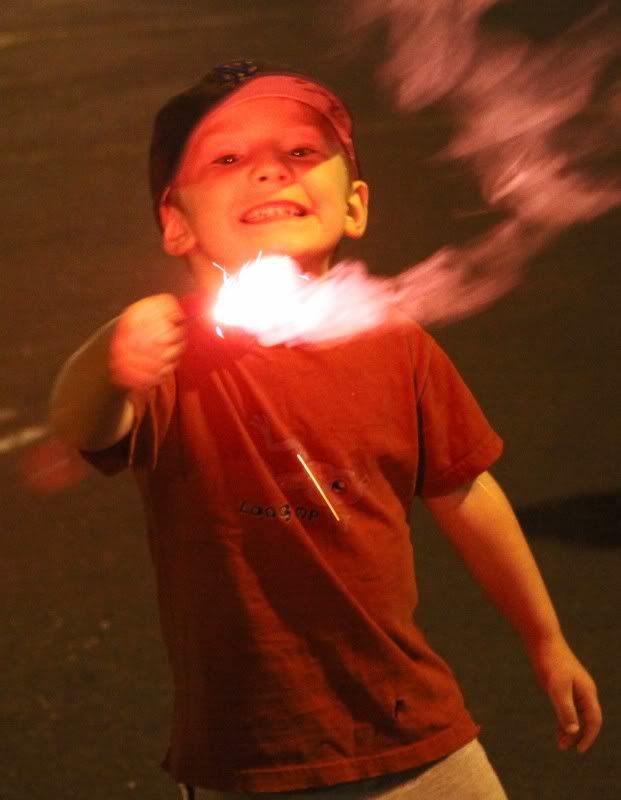 It's easy to get caught up in the celebrations of this day, but indeed we have a lot to be thankful for. Making our country what it is today did not come easy. This kinda says it all:
"And I'm proud to be an American,
where at least I know I'm free.
And I won't forget the men who died,
who gave that right to me."
-- Lee Greenwood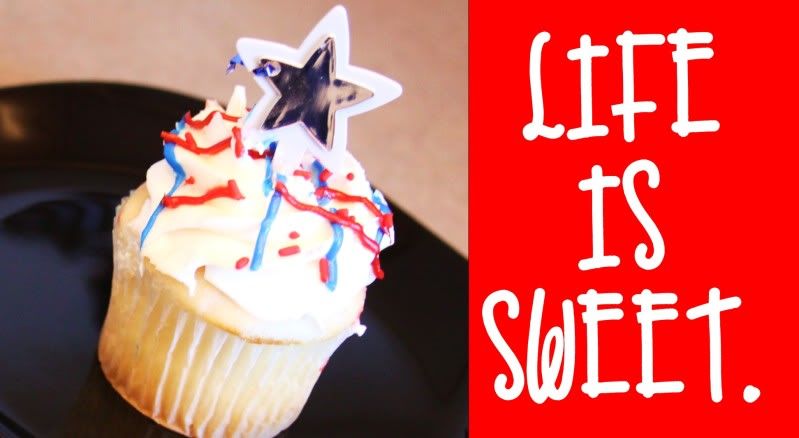 It was nice to have a 3 day weekend. We stayed home, had some BBQ's, and just relaxed. It couldn't have been more perfect. I added some new pages to this blog under the title, check 'em out. You can learn more about me, my frugal living & more!
Here's to a new week. Make it a good one.