I know I have been a little MIA lately, and sorry about that. Ive been trying to catch every last baseball game before it ends next week, and managing everyday life along with that thing called work. Don't we love work? Well some days are better then others, simply stated. As I manage to catch up on this blog, I want to start with the Vegas trip my sister and I took last week.
I grew up with Vegas practically in my backyard so Ive been there too many times to count. Once you think you've been there, done that, Vegas seems to add more. Each time I go, there is more and more. It never does disappoint, OK well maybe sometimes in the wallet. As this trip was a freebie, the spending money never ends all the way till you get back home. And yes, I'm even including the $5 snack size bag of Cheez It crackers from the airport. I mean, really? Is that necessary?
My sister,
Lindsay
won this trip from a local TV station. She stayed up late night after night to catch the secret word of the day to enter in on the website, and she was the lucky one chosen. She received free airfare and free nights at the
The Palazzo.
I've been lucky enough to stay at several of the hotels on the strip, and I must say this one is at the top of the list.
I didn't take my DSLR camera this time around. A couple of reasons why, it was going to be a quick trip and I didn't want to have to lug it around. It's heavy people. And my husband stayed home this time around, and normally he's the one that will carry it for me. So there ya go, I was being lazy. So please bare with me on these photos, because they are all taken from my handy iPhone.
We arrived at night, and it was great to fly in seeing all the lights. It was sure bright and pretty. The nightlife in Vegas is just amazing. The lights, the people, the energy. There is nothing like it I tell ya.
1.Bellagio 2.Paris 3. The Venetian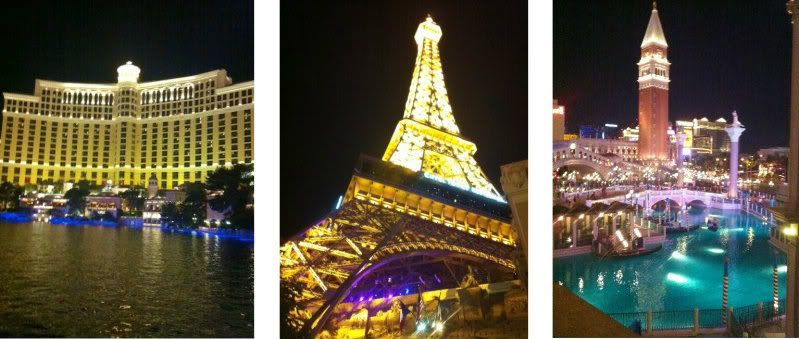 The room was amazing. It had a sunken living room. A velvet gold couch. A mini bar stocked to the nines, where a bottled water would set you back $8. Had a fax machine, in case you were making this a working trip I guess. The over sized deep bathtub was amazing, and totally wished I could fit that thing in my luggage to bring back home. And sweet dreams, ah yes, sweet dreams were had indeed.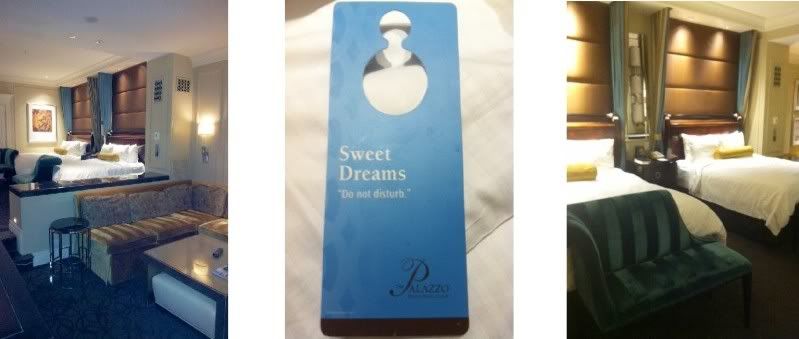 We started each day off by the Pool. As this swanky hotel had a handful of pools to choose from, we always steered towards the same one. It did not disappoint. The pool boys delivered us freshly sliced cucumbers, juicy orange slices, and scented frozen washcloths throughout the day. It simply does not get better then this. OK, wait .. maybe it does. This pool had lounge chairs in the water, a total bonus!
And I even got to read and FINISH a book. I'm telling you its been years since that has happened. This book is a must read, it was one of those books you just couldn't put down.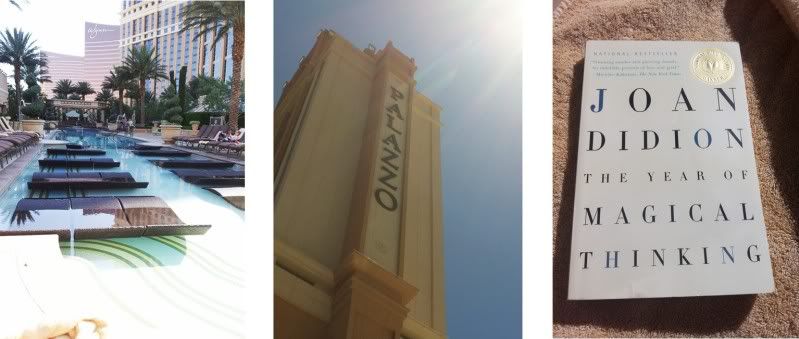 Vegas is full of lots of swanky, expensive places to eat. But I'm not hard to please. Give me an In n Out and that $5 meal will be like a million bucks to me. My order always consist of a Grilled Cheese, Add Pickle & Grilled Onion, Extra Spread along with fries and a Medium Lemonade. It always tastes the same, and I could eat this every day for the rest of my life, and be content. As we were eating outside, there was a new In n Out visitor, and as she took her first bite, she shouted across the patio, "OMG, this is the best burger ever!" As we laughed, and welcomed her to the In n Out club, it was nice to be reminded that we are really not that crazy with our love for this place.
We did venture out to only one other Cafe in the Hotel,and I'm telling you that this was the best salad of my life. So good in fact, I had this salad 4 times in the 4 days I was there. Its just some simple iceberg lettuce with tomato (I had them hold the bacon & egg) and it was smeared in a holy goodness of blue cheese dressing. Its made with Maytag blue cheese, which is different I guess then the normal blue cheese used in dressings. I am now on the lookout for some Maytag, and I would go back to Vegas just for this salad. Seriously, it was that good. I'm not kidding. If you're going to Vegas, you must
go
run as fast as you can
to the Grand Luxe Cafe in the Palazzo and ask for the Wedge salad with Blue Cheese.
And of course, we had to partake in some yummy frozen colorful drinks. You know those ones sold on the corner in a makeshift bar, that only happens in Vegas. It was delish and totally worth the $16 it cost.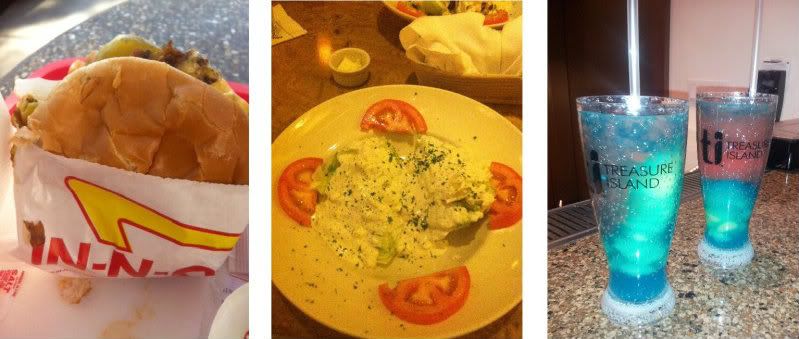 We saw a show called Jersey Boys. Located at the Paris Hotel, the theatre filled up quick and we were on our way to watch the true story of Frankie Valli and the Four Seasons. Even though the music was not popular in our lifetime, we all know their music, and it was a really good show. And Lindsay's first experience to a theatre show.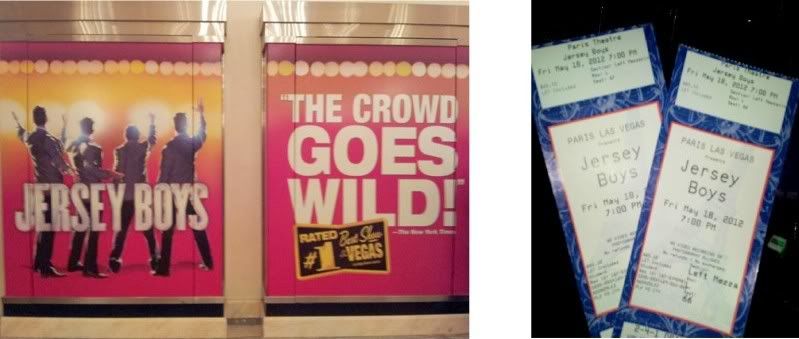 As walking through the shops at the Venetian Hotel, we came across this fun hat shop. We tried on many hats, and took the time to have a mini photo shoot too. And we both came home with the hats in the 2nd photo. Now I just gotta find the opportunity to wear it in good ole Medford, Oregon.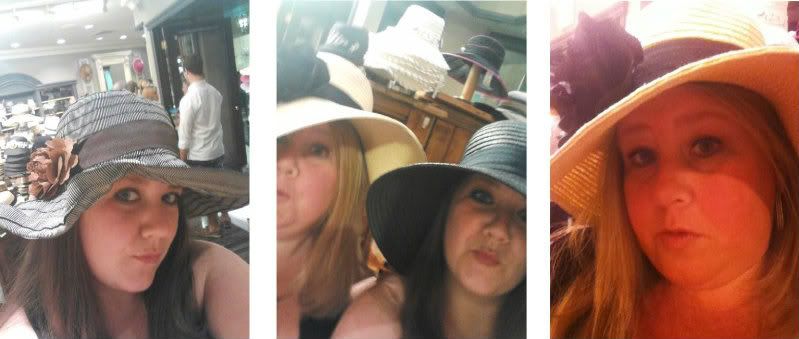 Las Vegas is always fun with never ending things to do. I tried my hand at gambling and after spending $100, and not winning, I gave up. Lindsay had some better luck and I think she broke even.
We didn't see any celebrities, but we did run into some familiar faces.
1. Bumblebee from Transformers, and at night he even lit up. 2. Elvis lives and this is straight up proof. 3. The bagpiper. Cant blame him for trying, right? 4. Woody. damn Woody. This guy was rude. When you tried to take a picture, he would hang his head low and point to his fanny pack that read tips. So you could only take a photo if you paid. I wasn't about to do that, so I caught him when he wasn't looking.
It was a great trip full of lots of sunshine and warm temperatures, and now that we have a three day weekend, I am recovering from the whirlwind trip. Hope you all are having a great Memorial Day!