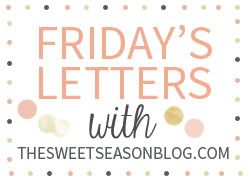 Dear Mother Nature ... The nice 60-65 degree weather you blessed us with today was very much appreciated. It sure made the 273 mile drive home from Portland very beautiful.
Dear Government... Get it together already. You just seem to be taking more and more from me, and yet you are giving more and more to the people that are sitting around doing a bunch of nothing. At this point, I think I would make more doing nothing. I'm still holding onto my pride though, and hoping for the best.
Dear Good News... I love you. We needed that.
Dear Time Change... Thank you very much. I will gladly take that extra hour of daylight starting next week.
Dear Magazines... Yes, all 112 of you. I know you are sitting there so proud and tall, and you are very pretty and glossy, but I just cant look at you anymore. I feel guilty, and where would I even begin? I promise you all a good new home this weekend on Craigslist.
Dear Girl Scout Cookies ... You have always had me at hello. However, I am proud to say for the 2nd year in a row now, I have passed you up. It's really me, not you. Thank you willpower.
Dear Angela ...
You are the lucky winner! Send me an email at
ShaunaWyrick@aol.com
so I can deliver you your $25 Etsy gift card. Whatever will you choose?
Enjoy the weekend xx