The days of finding a bright lonely peep on top of my glass coffee table is over for another year. You know the one, usually with its head bitten off. And usually that little half eaten peep is accompanied by those magic little finger prints you can only see when the sun reflection hits at the most perfect angle. That's how you know a little has been at my house. There are no rules here, rules are for the parents, not for me. So it's only fitting when they come over, they are full of smiles and have a good time.
The rain showers didn't hold us back -
We made the most of it mostly indoors, but was sure happy that the rain stopped,
just when the Easter Bunny made his stop in my neighborhood.
And this says it all - this is why we do it.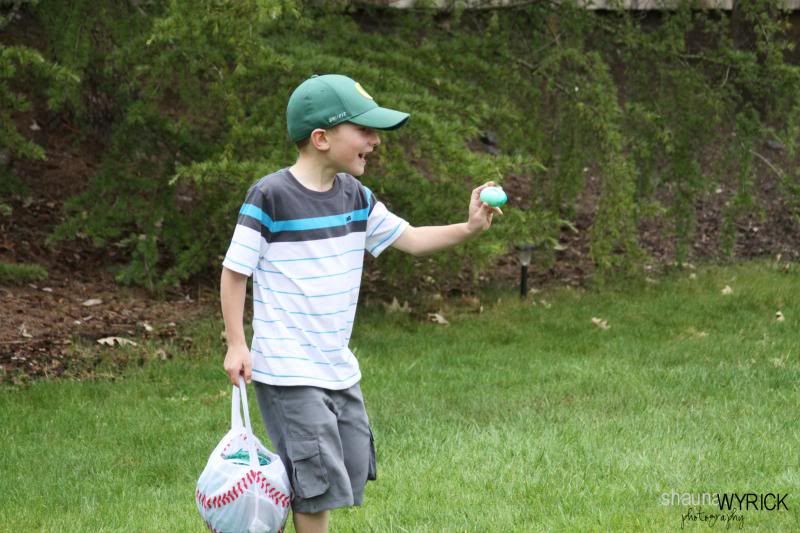 It's nearly impossible to get all six of them looking in the right direction at the same time, and might I add with smiles painted on. This one won, 5 out of the 6 with smiles. That's a victory in my book.
Left to Right:
Bryan, Jake, Casey (swear he smiles), Alyssa, Katie and Gage.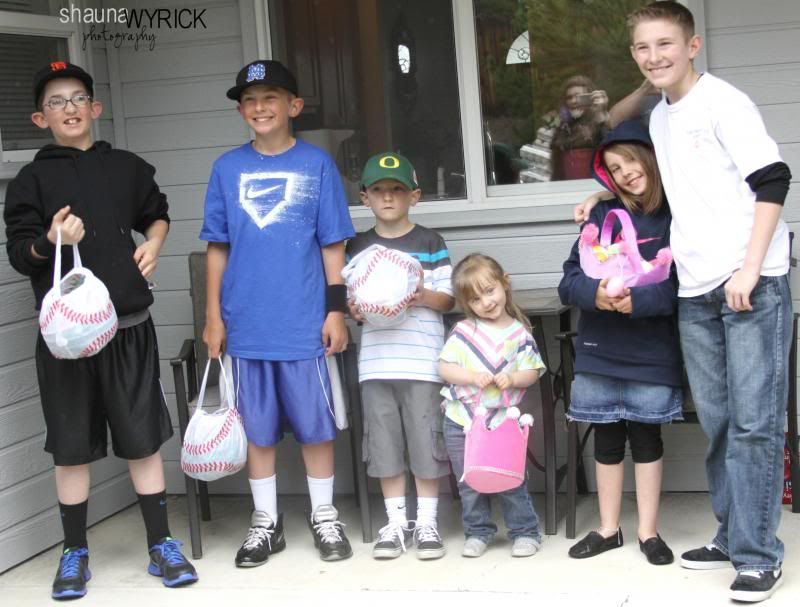 This one is getting quite the little personality, and she loves the attention she gets with her little one eye opened grin.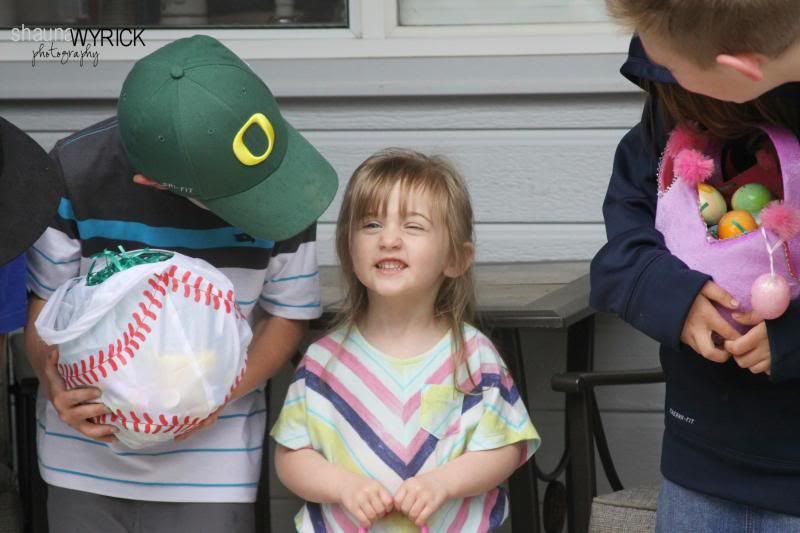 Seriously, I do not even know how this happened. The oldest of them is off to high school in a few months. All grown up and turning into his own self.
And because I didn't think of getting any pictures, I will just tell you, we had a big yummy lunch. Consisted of Chili Rellenos, Spanish rice, a Nacho Bar for the Little's and a little homemade salsa. No one left with an empty tummy. You can never go wrong with a little Mexican food.
After a little lunch and egg hunting, we all nestled indoors, with only good quality time to be had.
There was also a game of Simon says, a Football game in the backyard and toys all over the house.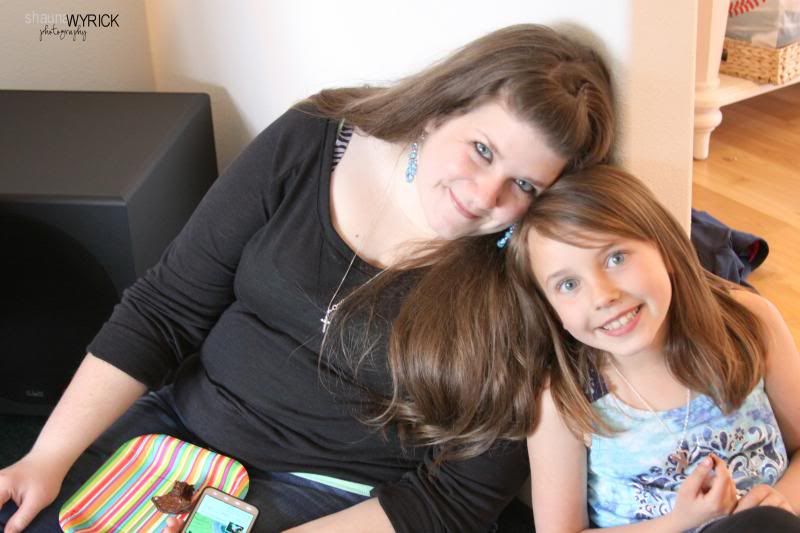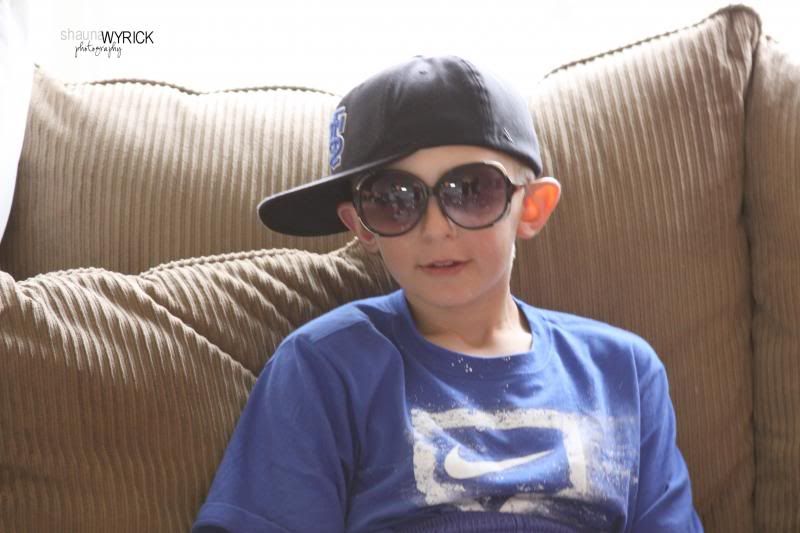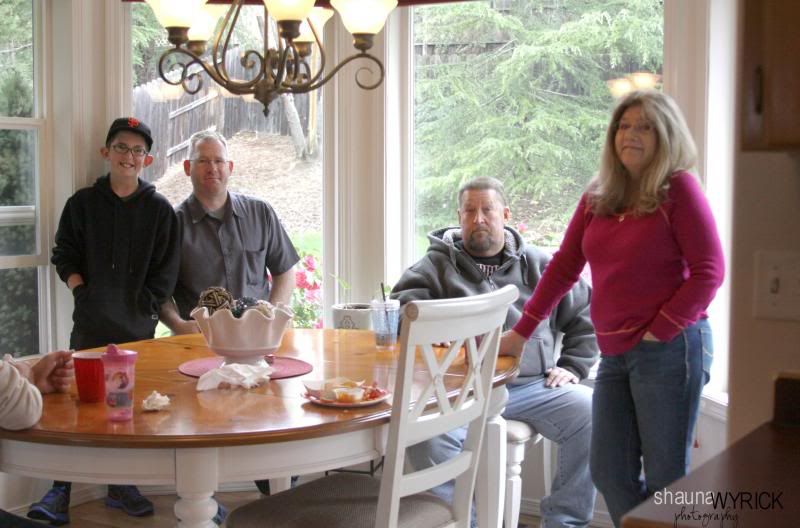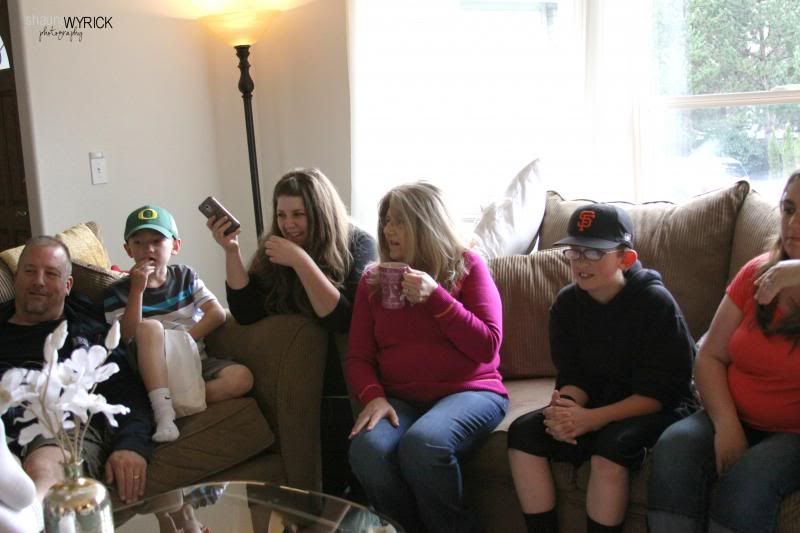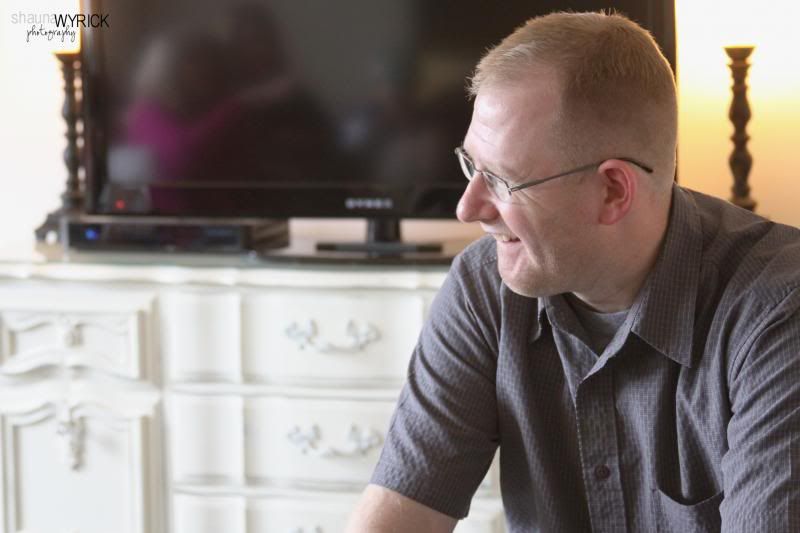 And of course there was popcorn. We wouldn't have it any other way.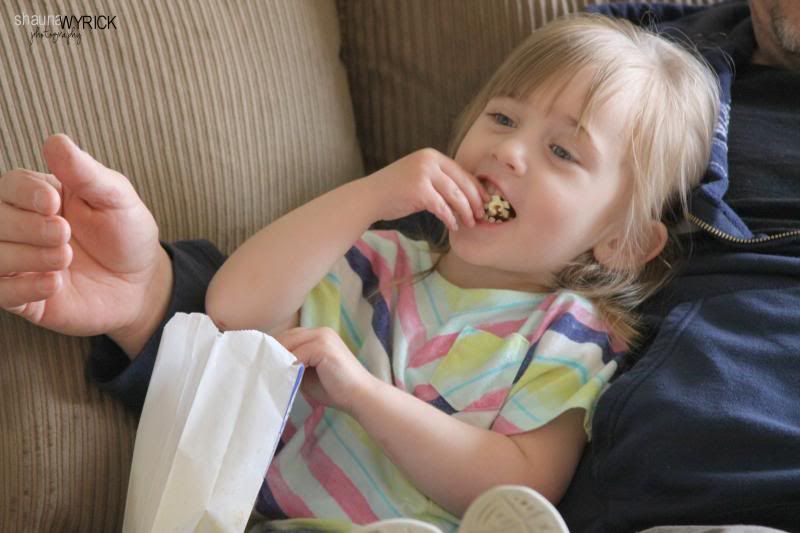 And its when it's all over, and I collapse on my sofa at the end of the night - after everyone has left, and the kitchen is finally cleaned, that I crawl onto the sofa and just sit. Its then and only then, when the magical ray of sunshine hits, and those fingerprints appear, that my heart smiles, and I know it was all worth it. xx
________________
And a flashback to a bit ago when a special little Diva turned 8!
Happy Birthday Katie!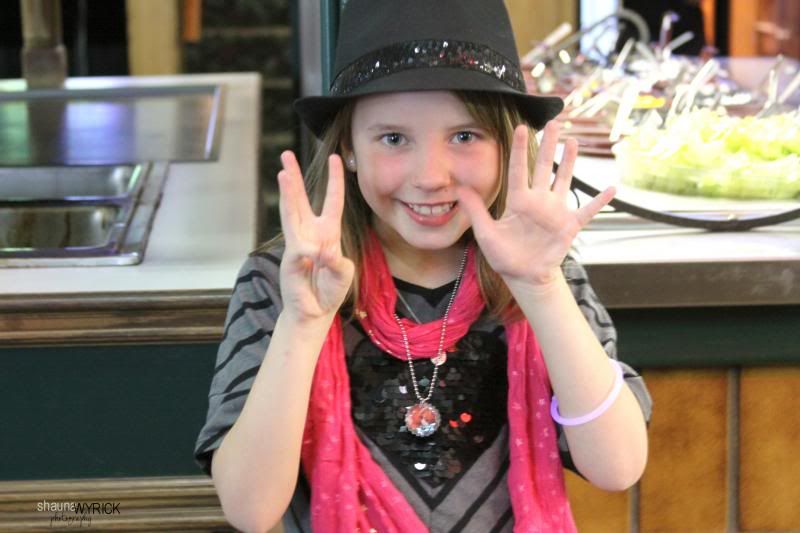 And we only celebrate in Gangsta Style -
Have a Happy Week -